Advocates. Dealmakers. Litigators. Innovators.
We protect your rights internationally, whether in intellectual property law or business law!
Our in-depth knowledge and experience uniquely qualify us to handle any complex IP acquisition, licensing, post-grant process and litigation situations.
We adapt our approach and focus on customer needs. We begin by understanding the activities, goals and objectives of our client and work closely with the client to develop a strategy tailored to their specific objectives. We are developing a legal strategy that is tailored to our clients' resources, their risks, and their overall business objectives. Our lawyers in intellectual property and business law focus on quick resolution strategies. These strategies include early mediation, settlement through direct negotiations during the pre-discovery phase of the litigation, summary judgment and binding arbitration.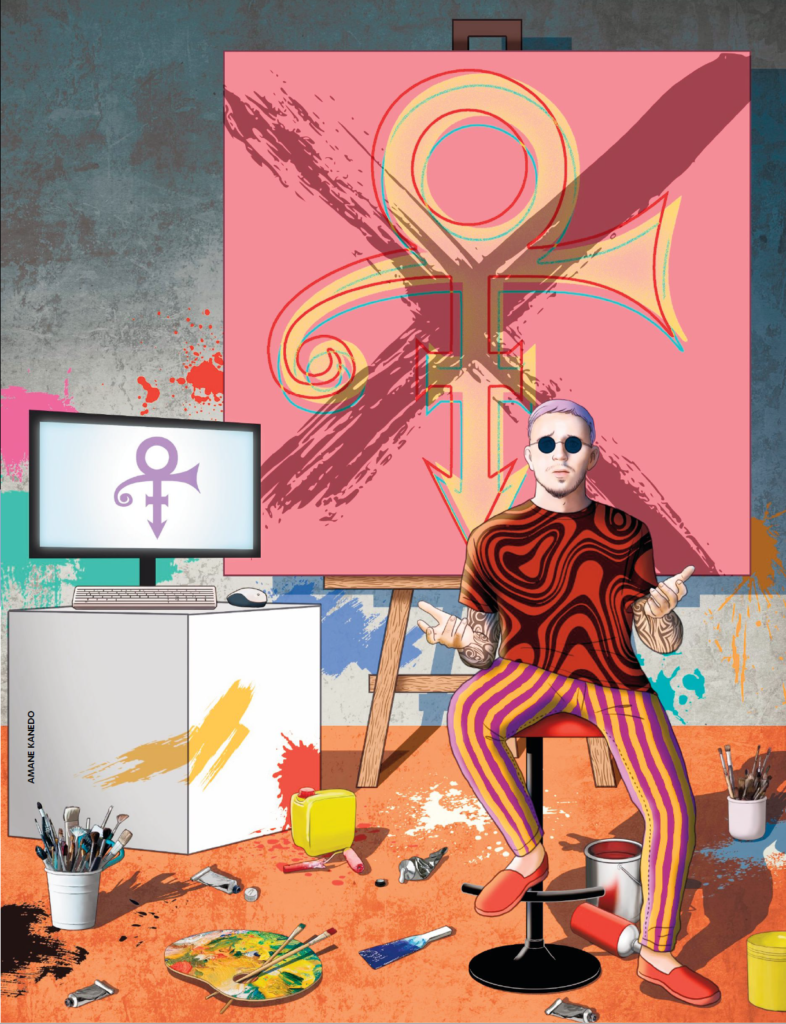 In a highly consequential decision involving signature works of renowned artist Andy Warhol and photographs of music legend Prince, the U.S. Supreme Court has clarified the long-standing fair use defense to copyright infringement and narrowed the scope of transformative works that qualify as fair use. The decision in Andy Warhol Foundation for the Visual Arts,…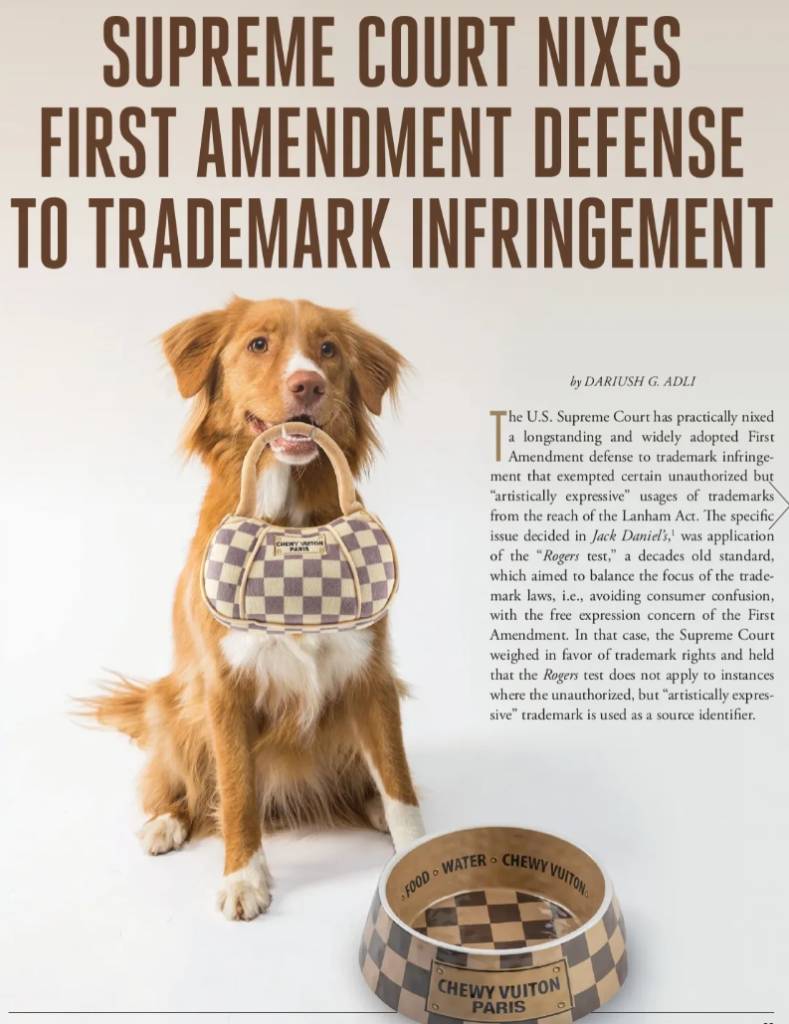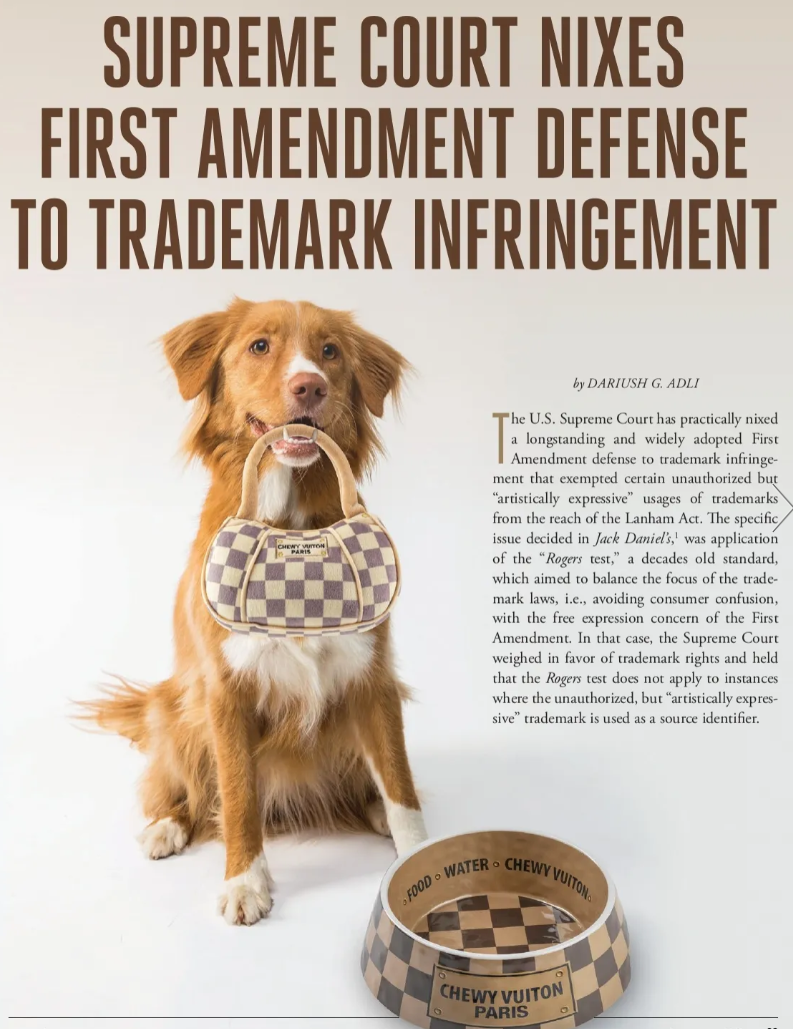 The U.S. Supreme Court has practically nixed a longstanding and widely adopted First Amendment defense co trademark infringement that exempted certain unauthorized but "artistically expressive~ usages of trademarks from the reach of the Lanham Act. The specific issue decided in Jack Daniel's, was application of the "Rogers test", a decades old standard, which aimed to…